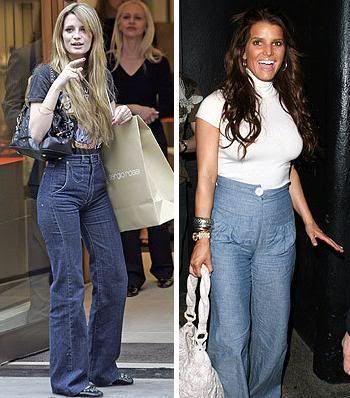 Mischa and Jessica demonstrate how easy it is for a high waist to ruin an otherwise stylish ensemble.

Let's face it - the high waist trend is a tricky one to pull off. If you have even an ounce of belly pooch, a high waist can accentuate it in a way that is vastly unflattering. It can make your bum look like a saggy mess. It can even give off (gasp!) the dreaded mom jeans vibe. Oh, the horror! But before you run screaming from the potentially evil high waist, you should know that, if done right, the high waist can make you appear sexy, curvy, and long-legged. Ahhh. Sounds a bit more appealing now, doesn't it? So how do you pull of the high waist? The trick is in sifting through the many unflattering styles to find one that works for you. Here's what you should know before you take the high waist plunge.

1) The safest way to wear a high waist is with a slim top. This ensures that your top half will look slim, regardless of the mistakes you may have made with the bottom half.

2) High-waisted skirts are a good place to start. High-waisted pencil skirts or skirts with a good deal of volume always work, unless the one you pick is ill-fitting or made of a truly heinous fabric.

3) If you are looking for (non-denim) pants, try on a pair of long, wide-leg trousers with some sort of belt. The long, wide legs will elongate your legs, and the belt will define your waist to avoid frumpiness. Mary-Kate Olsen demonstrates this style here.

4) If you want to wear jeans, opt for a slim pair that goes above your natural waist. Since the waist will be very high, try to look for a pair with seams or buttons that start at or go across your natural waist (If this doesn't make sense, there are examples below). This is slimming for anyone, and can really highlight curves if you are lucky enough to have them.

5) No puffy pockets. Ever. Jessica Simpson (see above picture) makes this excruciatingly clear.

6) Make sure the pants fit!!!

7) Know that these aren't rules, but rather my suggestions as to the best ways to look good in a high waist. Some people can manage other styles, and some designers can make potentially unflattering styles extremely flattering. Go with your instincts, and ask a stylish friend if you're not sure.

And now onto the fun stuff...Let's get shopping!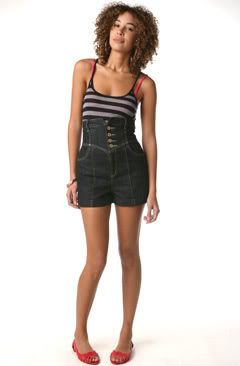 These Urban Outfitters denim shorts work because they are tight over the torso and have corset-style stitching.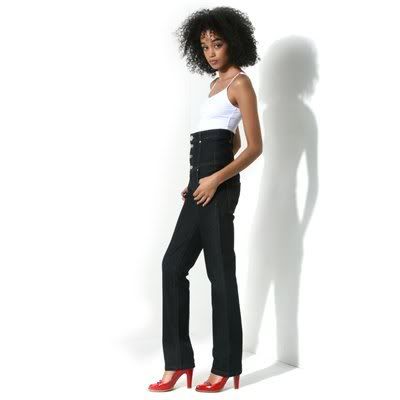 The same goes for these, minus the corset-style stitching. Get them at ASOS.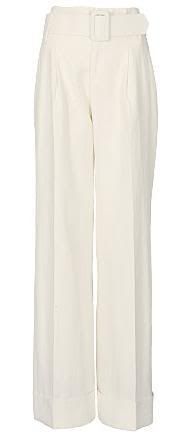 Long, baggy legs? Check. Belt? Check. Get these at Zara.

I didn't look for skirts because they are everywhere. But I will tell you that I found a few cute ones at ASOS and Anthropologie.

I now pronounce you ready for the high waist. May it flatter you in every way.