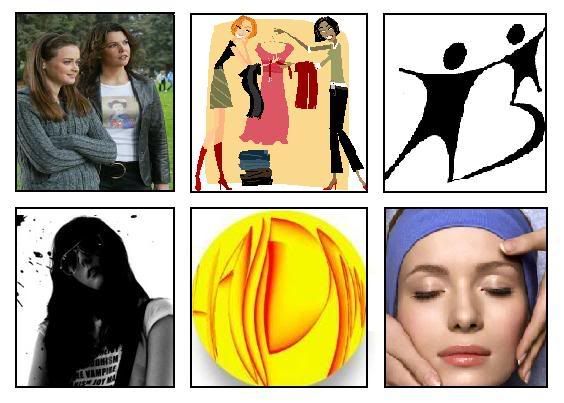 1) Mourn the end of Gilmore Girls (and celebrate the fact that the last episode was absolutely perfect) by renting a few GG dvds and having a marathon. Extra points if you do this with your mom or daughter.

2) Host a Naked Lady Party. (Thanks to Painfully Hip for the idea)

3) Make Winona from Daddy Likey (and a needy kid too, of course) happy by volunteering for Big Brothers, Big Sisters.

4) Celebrate your inner woMAN with Queen/King Michelle from Kingdom of Style.

5) Prepare to book a June flight to Arnhem, Netherlands to visit Fashion Biennale. (I so want to go to this one. What could be better than "the longest catwalk...a spectacular fashion parade through the heart of the city" and "clothing, accessories and photos in all sorts and sizes hang like laundry on washing lines above the city" Now that's what I call fashion for all.)

6) Get your face ready and glowing for summer by making a homemade aspirin mask.