So tonight was my first experience with Planet Lulu. Planet Lulu is a monthly online sample sale featuring tons of designer pieces at killer prices. And by killer prices, I mean 50%-70% off. I didn't really know what to expect tonight, but I logged on at 9:00pm PST (that's 12:00 in EST, which is where I live) and checked it out. I was actually very impressed by the selection. There were only one or two of my favorite items, but the prices were so good and a lot of the clothing was gorgeous. I was expecting so-so items at so-so prices, so this was a pleasant surprise. That said, I wasn't prepared for the fact that the best pieces were sold within minutes (and by best, I mean anything extremely cheap or in medium sizes, so if you're on the larger or smaller side, consider yourself lucky). I am a somewhat careful buyer. After a few unfortunate impulse buys in my early youth, I have perfected the art of deciding whether I really want something. The issue here is that I didn't have time to consider the pros and cons of my would-be purchases. By the time I decided that I did want to buy a gorgeous $9.00 Cosabella dress, it was gone. I was ashamed of myself. It seems the best tactic is to buy first, think later, and make the necessary returns. Ah well. Next month I'll be prepared.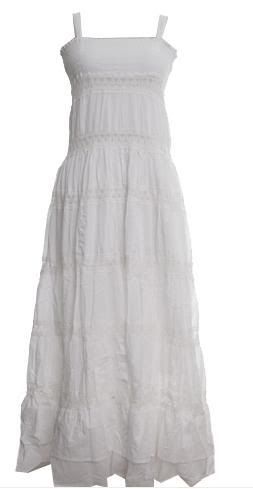 This is the Cosabella dress that was cruelly torn away from me. It was marked down from $140.00 to $9.00. If you are the one who bought the last one, I'm afraid I'll have to kill you slowly and painfully.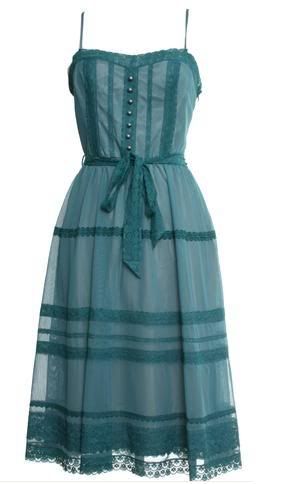 If I was able to make it to my prom, I would snag this little number. What could be better than an adorable Betsey Johnson dress for $99.00? And it used to be $275.00, which makes it even better. (What can I say...getting something expensive at a cheap price makes me feel good)

Wanna get in on the action? The sale is invitation-only, so go here to sign up for an invite.