I thought I'd do a post on some of the (few) things I do online that are non-fashion-related. The internet is truly a wonderful thing, and I'm not sure people appreciate it enough. Then again, it's not like the internet will feel badly about that (though technology is really advancing, so maybe one day...), so instead, be nice to your moms! Mother's day is coming up!

But I digress.

Here are some of my non-fashion-related internet joys: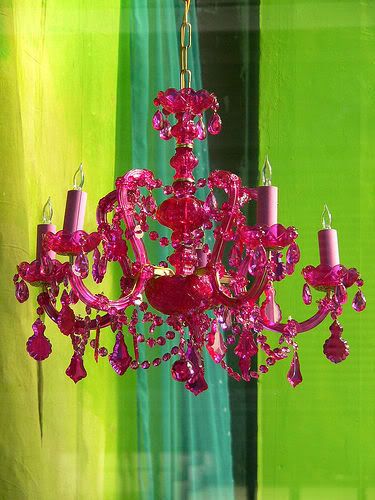 - Casapinka is one of my favorite blogs to read. The synopsis is:
"An Australian interior designer and American mom met in cyberspace and decided to redesign an eighties house without ever meeting. Using photos, internet shopping sites, magazines, and their imaginations, they are embarking on a year long odyssey to obliterate every nasty carpet and plastic vanity in the house. This is their story."
I really appreciate this blog because the house involved is becoming so funky and unique. It inspires me to (someday) try my hand at home decorating. I should also mention that I love the pink chandelier so much it hurts.

- Day Cabbie is another blog, but it's very different. It's basically the stories of a San Francisco taxi driver named Vera. Her stories are always so fun to read, and they are chock full of the people she meets while driving her taxi, as well as her quirky personality.

- Poco-Coca is a blog I look at from time to time when I want some cooking inspiration. Everything looks so delicious!

- Writing.com is a great place for people who love to write and read. I have a portfolio there where I post stories and poetry that I've written when I want honest reviews of my work. It can be really helpful to get a blind perspective.

- DeviantArt is similar to writing.com, except it's predominantly for art. People are so talented! I love to look at their artwork. I have a portfolio there too, but not a very good one.

Okay, that's all for now. Don't worry...the fashion-y posts will start up again with my next post.